Health & Fitness
This graphic marks classes that seniors may enjoy.
Fun, Fitness & Dance for Older Adults
Enjoy a complete body workout in this exciting fitness class. Low impact aerobics with line and folk dancing. Build your strength using weights and exercise bands. Dance to Music; stretch & strengthen muscle; develop flexibility.
Naomi Puro, Instructor
Thursdays, 9:15-10:45am; BRJCC site fee: $10/semester (Jan 1- Apr. 30).
Co-sponsored with the Berkeley Adult School
Feldenkrais-Gentle Movement Class for Older Adults
Through a series of gentle movements, each totally different lesson provides an experience that leads to improvement in coordination, flexibility, and balance and creates greater physical comfort and relaxation. Mixed levels.
Kay Ellyard, Instructor
Wednesdays, 10:30-11:30am & 11:45am-1:00pm
BRJCC site fee: $10/semester (Jan 1- Apr. 30). either or both classes, one fee
Co-sponsored with the Berkeley Adult School
Parkinson's Disease & the Art of Moving
Stretching, loosening joints, balance, coordination, breathing, walking, turning and recovering from a fall. Vocal exercises and speech training, power breathing, singing, and reading poetry and prose aloud, with attention to pace, rhythm, and articulation. Enrollment limited.
John Argue, Instructor
Mondays, 10:30am-12noon & 1-2:30pm
For more information, class fees, or to enroll, call John Argue at
Yoga for Health Management
Each 8 week series will focus on developing an increased knowledge and awareness of the body's structure and alignment. Practice poses which improve breathing, circulation, immune system function, as well as ways in which to self-regulate the body's response to stress.
Bonnie Maeda, R.N., Instructor
Tuesdays, 3:30-5pm
BRJCC site fee: $10/semester (Jan 1- Apr. 30) + Instructor fee: each 8-week series $48 or $7 per class drop-in.
Iyengar Yoga
Classical Yoga poses adapted to people's physical limitations. For strength and flexibility, stress reduction and relaxation.
Herta Weinstein, Instructor
Tuesdays, 10:00-11:30am; Pre-registration recommended
BRJCC site fee: $10/semester (Jan 1- Apr. 30).
? Call Herta at .
Co-sponsored with the Berkeley Adult School
Moving Qi
Vitality, balance, relaxation, seated and standing movement.
Kathleen Davis, Instructor
Tuesdays & Wednesdays, 12-2pm;
BRJCC site fee: $10/semester (Jan 1- Apr. 30).
Co-sponsored with the Berkeley Adult School
Rosen Method Movement Class
Move to music in a safe learning body-awareness process. Gain vitality, increase circulation, coordination & balance.
Lotte Mariscal, Instructor
Mondays, 9:30-10:45am
BRJCC site fee: $10/semester (Jan 1- Apr. 30) + $18 BRJCC members & seniors (60+); $25 Public. Pre-registration required. Call Lottie at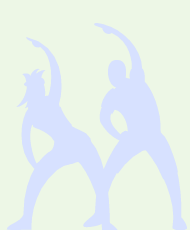 Have Fun, Be Fit


support us

events

Civil Right Tales 1/29
Shlomo Ben-Ami, Former Israeli Minister 2/11
Tu B'Shevat Seder Fund. 2/12
When Criticizing Israel is Beyond Legitimate! 2/21
Rashevsky?s Tango-Movie 2/26
Kolisha-Jewish Women's Voices Unbound 2/26
Watermarks-Movie 3/12

mailing list sign up
volunteer
 Winter calendar
latest news