BRJCC News
Our JCC Family and Community Center
  School Benefit Daze
CODY?S BOOKS
Friday, May 5 thru Monday, May 8
For over twelve years, Cody's has designated four shopping days in November and May to benefit schools. The BRJCC Preschool has earned approximately $1,200 in credits to purchase new books for our classrooms.
How It Works:
In a nutshell: books, magazines, journals, calendars, bargain books, stationary and cards are bought, receipts are collected, receipts are submitted, check/credit is sent to the school!
What to do on May 5 thru 8:

? Shop in person at Cody?s (2454 Telegraph Avenue or 1730 Fourth Street),
? Shop by phone (1-),
? Or shop online (www.codysbooks.com)
Please indicate ?SCHOOL DAZE ORDER? in the comments field, and print out your INVOICE (which will be emailed to you separately afer you receive your emailed confirmation)?
? Afterwards, turn in your receipts for purchases on these days (5/5-5/8).
You can mail them:
Attn. Preschool BRJCC
1414 Walnut Street, Berkeley CA 94709
Thank You for Your Support!
In Memory of Nancy Castle
BRJCC - Adult & Senior Services Director
It is with great sadness that I inform you that Nancy Castle, director of our Adult and Senior Services Department, passed away on Sunday, October 31st after a courageous and long struggle with cancer. Nancy has been a cherished member of the JCC staff for 15 years. She passed away peacefully at home surrounded by her family. She was devoted to the members and their needs, especially the older members of our community. Her energy and positive outlook have been a constant inspiration to all those who knew and worked with her. Her presence will be deeply missed.
We are working closely with her family to honor her memory and the contributions she made to the JCC, especially through the Adult and Senior Services Department. You are invited to join the JCC staff and Nancy?s family for a memorial service which will be held at the JCC on Sunday, December 4th at 3:30pm.
We know that many of us have precious memories of Nancy. If you would like to write something we can share it with her family and also share it during the memorial service. We are collecting these, so please ask the receptionist for paper.
A fund in Nancy?s memory is being established at the JCC and more information is forthcoming.
If you have any questions or thoughts, please let me know.
May Nancy?s memory be for a blessing.

Web Site Resources
Isn't it great! We now have a resources page with links to many sites you might be interested in visiting, such as Jewish museums, social services, children's day schools, synagogues, and more.
New Classes and Workshops
View our winter calendar pdf
News by Mail or eMail
We use our mailing list to send out eNewsletters by email and/or our Program Guides by mail. more information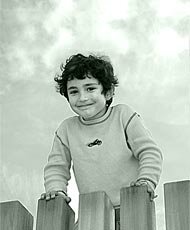 News at BRJCC


support us

events

Jean Fawver, artist 4/20
Meet Michael Lavigne 4/24
Movie: The Constant Gardener 4/26
Kabbalah of Creation 4/26
Dancing With Wonder 4/27
The Creative Dialogue 4/30
Meet Mark Danner 5/3
Meet Jay Feldman 5/4
Preschool Auction 5/6


mailing list sign up
volunteer
 Spring calendar
latest news