Berkeley Richmond JCC

Enriching Our Diverse Community
Programs for Members and Non-Members
When you step into the JCC, you'll find an active, vibrant center with participation from our diverse community, served by a dedicated staff, and a wide array of quality year-round programs, activities, and special events. You?ll feel at home.
It is here that people of all ages, backgrounds, ethnicities and beliefs come to be entertained, get healthy, socialize, exchange ideas, learn, laugh and live. Our center has children's programs, education, art, group activites, and special events for all ages.
  ? living & learning
  ? our seniors
  ? health & fitness
Committed to Our Members and Our Community
For the past 25 years, the BRJCC has been committed to enriching the lives of our members and the community through our commitment to families. You don?t just join our JCC; you become a member of our family.
Events - Workshops - Classes - Lectures
Language & Literature, book clubs, Jewish Folk Music Chorus, film, painting and other group activities plus entertainment trips are only some of the activities at BRJCC. Explore our valuable resources, special events and holiday celebrations and topics. New activities are scheduled all the time.
Support Your Center
We invite your participation and support ? and please, let us hear from you with your . It?s your JCC.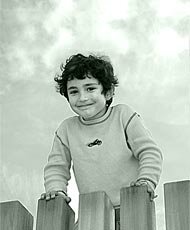 Welcome


support us

events

Jean Fawver, artist 4/20
Meet Michael Lavigne 4/24
Movie: The Constant Gardener 4/26
Kabbalah of Creation 4/26
Dancing With Wonder 4/27
The Creative Dialogue 4/30
Meet Mark Danner 5/3
Meet Jay Feldman 5/4
Preschool Auction 5/6


mailing list sign up
volunteer
 Spring calendar
latest news