Lunches
Tasty Hot Kosher Lunch
Hot Kosher Lunches
Meals Served Twice a Week
Delicious, Kosher lunches are served at 12:15 p.m. in the Auditorium at BRJCC.
Communicate With Friends
Lunch is a great time to visit and talk with friends and be part of our community here at BRJCC.
Meals are Low in Sugar, Salt and Fat
Meals are prepared by the Reutlinger Community for Jewish Living in strict accordance with Kashrut laws. They meet 1/3 the daily nutrient needs for older adults and are low in sugar, salt and fat. Dishes can include Lemon Rosemary Chicken, Salmon, Cabbage Rolls, Pot Roast and many other selections.
Great Lunch at a Low Price
? older adults - $4.00
? others - $4.50
? holiday lunches have a higher price
Holiday Lunch Program
On Holidays, special lunches are served and the dates will be posted on this site.
Monday, February 13 - Tu B'Shevat
Thursday, March 16 - Purim
Monday, April 17 - Passover Seder Lunch
Thursday, May 11 - Mother's Day Celebration Lunch
Thursday, June 1 - Shavuot Lunch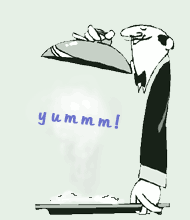 Tasty Lunches


support us

events

Jean Fawver, artist 4/20
Meet Michael Lavigne 4/24
Movie: The Constant Gardener 4/26
Kabbalah of Creation 4/26
Dancing With Wonder 4/27
The Creative Dialogue 4/30
Meet Mark Danner 5/3
Meet Jay Feldman 5/4
Preschool Auction 5/6


mailing list sign up
volunteer
 Spring calendar
latest news