Support Your JCC
Why Your Gift is Important
Providing for Programs and Our Community Center
Your gifts help to ensure the continuity and the strength of our center. With your help we can continue to provide the programs and services that are important to so many in our community.
Many of our programs, such as the Kosher lunches for our seniors, are not self supporting. We rely on help from our community to continue providing these programs.
Help Us Grow and Thrive
We are grateful to have had the support of so many families, businesses, foundations, corporations, and government agencies in establishing and sustaining the JCC's programs and services over the past twenty-five years.
The Mitzvah of Tzedakah
The Jewish community and the Jewish people have survived throughout the centuries because, historically, our traditions and teachings have emphasized that giving and helping are the highest expressions of virtue. We have the opportunity to continue this tradition and to strengthen our community for now and for future generations.
Many Ways to Support Your Community
There are many ways to support the wonderful range of programs that are available at your Jewish Community Center. You can donate money for a particular program, to improve our building, or you can donate to the general operating fund of the JCC. You can recognize a loved one, a founder of the JCC or someone you admire with a gift to the Tribute Fund or the Founders Funds. You can donate money, cars, appreciated securities or make a bequest in your will or your life insurance. Whatever the method, the program or the amount ?we appreciate your donations and your support!!
Help the JCC Grow and Thrive
Yes, I would like to support my JCC by making a Contribution NOW.
Yes, I would like to arrange a Pledge or Gift of Appreciated Stocks or Securities.
Yes, I would like to arrange a Planned Gift, such as bequests and wills.
Yes, I would like to help my JCC by Volunteering.
Yes, I would like to register with eScrip.
Yes, I would like to sign up with Schoolpop.
Yes, I would like to initiate a Matching Gift from my employer.
Yes, I would like to Donate a Vehicle.
? For more information email or call x134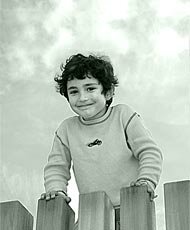 Help Us Grow


support us

events

Shlomo Ben-Ami, Former Israeli Minister 2/11
Tu B'Shevat Seder Fund. 2/12
When Criticizing Israel is Beyond Legitimate! 2/21
Rashevsky?s Tango-Movie 2/26
Kolisha-Jewish Women's Voices Unbound 2/26
Watermarks-Movie 3/12

mailing list sign up
volunteer
 Winter calendar
latest news